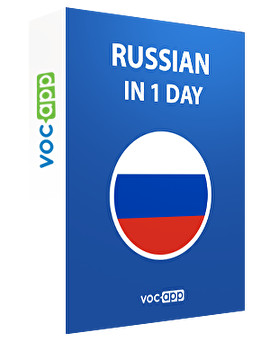 Russian in 1 day
Could you imagine learning Russian in a day? Now it's possible!
Get introduced to the basic rules of grammar
Generate sentences with ease and freedom
Discover Russia and its culture from within
It's easier than it looks, just a day of study and you will know everything!
Sign up for free
This course is 100% free. We want to show you how fast & easy you can learn with us.
10 words in 60 seconds - 10 слов за 60 секунд




10 flashcards

You already know that:) - Ты уже это знаешь:)




10 flashcards

Questions - Вопросы




10 flashcards

Courtesy Phrases - Любезные фразы




17 flashcards

People - Люди




29 flashcards

Activities - Действия




17 flashcards

Untranslatable - Непереводимые слова




14 flashcards
---