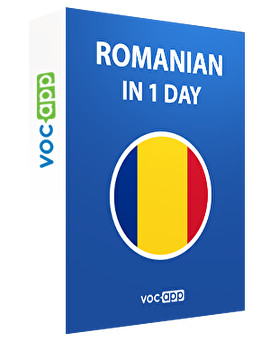 Romanian in 1 day
One language in one day? It's possible now!
Find out how to say some basic and most important words in Romanian
Be ready for a basic conversation with a Romanian speaker in only 1 day
Our audio lessons will help you work on your pronunciation
It's easier than you think! Just one day of hard work
Sign up for free
This course is 100% free. We want to show you how fast & easy you can learn with us.
10 words in 60 seconds - 10 cuvinte în 60 de secunde




10 flashcards

You already know that - Deja ştii asta




9 flashcards

Questions - Întrebări




10 flashcards

Courtesy Phrases - Fraze de politeţe




18 flashcards

People - Oameni




28 flashcards
---