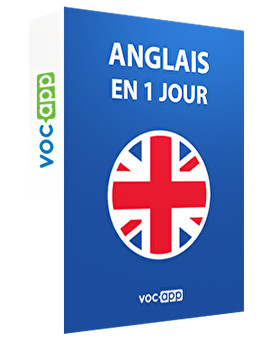 Anglais en 1 jour
Débute en anglais avec VocApp !
Apprends le vocabulaire de base
Familiarise-toi avec les mots les plus importants
Comprends les principales règles grammaticales
Connais l'argot anglais pour parler comme un natif !
Entraîne ta mémoire grâce à des répétitions personnalisées
Sign up for free
This course is 100% free. We want to show you how fast & easy you can learn with us.
10 mots en 10 secondes - 10 words in 10 seconds




10 flashcards

You already know that:) - You know this:)




11 flashcards

Questions - Questions




12 flashcards

Expressions de politesse - Polite expressions




17 flashcards

Personnes - People




44 flashcards
---