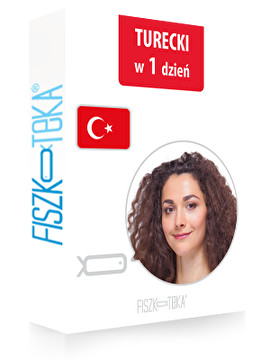 Turecki w 1 dzień
Wszystkie podstawowe zwroty tureckie w 1 dzień!
Marzy Ci się podróż do Stambułu?
Chcesz poznać podstawy języka tureckiego?
Razem z VocApp szybko i skutecznie nauczysz się przydatnych zwrotów!
Rozpocznij naukę tureckiego już dziś!
Sign up for free
This course is 100% free. We want to show you how fast & easy you can learn with us.
10 słów w 10 sekund - 60 saniyede 10 kelime




10 flashcards

To już wiesz:) - Bunları zaten biliyorsunuz:)




10 flashcards

Pytania - Sorular




10 flashcards

Zwroty grzecznościowe - Nezaket Cümleleri




22 flashcards

Ludzie - Kişiler




30 flashcards

Czynności - Aktiviteler




16 flashcards

Typowa podręcznikowa rozmowa:) - Okul kitaplarından tipik bir konuşma:)




15 flashcards

Dni tygodnia i miesiące - Günler ve Aylar




19 flashcards

Nieprzetłumaczalne zwroty - Untranslatable




11 flashcards
---