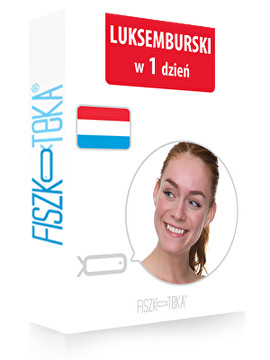 Luksemburski w 1 dzień
Przygodę z luksemburskim czas zacząć!
Chcesz poznać język drugiej po Brukseli politycznej stolicy Europy?
Poznaj kluczowe zwroty używane przez Luksemburczyków!
Naucz się z życia wziętych pojęć codziennego użytku!
Opanuj podstawowe zagadnienia tylko w 1 dzień!
Sign up for free
This course is 100% free. We want to show you how fast & easy you can learn with us.
10 słów w 60 sekund - 10 wierder an 60 sekonnen




10 flashcards

To już znasz;) - Dat wësst dir schonn!;)




10 flashcards

Pytania - Froen




9 flashcards

Proste zdania - Einfach Sätz




16 flashcards

Ludzie - Leit




28 flashcards

Czasowniki - Verben




19 flashcards

Nieprzetłumaczalne - Keng Iwwersetzung




4 flashcards
---