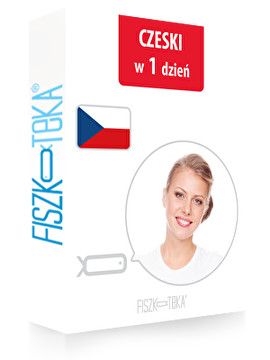 Czeski w 1 dzień
Niezbędny kurs aby nauczyć się podstaw czeskiego!
Zapamiętaj podstawowe słowa i zwroty używane na co dzień!
Poznaj słówka przydatne w każdej sytuacji!
Kurs jest dedykowany wszystkim, którzy chcą poznać podstawy języka czeskiego!
Naucz się czeskich słówek potrzebnych w każdej sytuacji!
Naucz się języka naszych sąsiadów!
Sign up for free
This course is 100% free. We want to show you how fast & easy you can learn with us.
10 słów w 60 sekund - 10 slov v 60 sekundách




10 flashcards

To już znasz:) - Tohle už znáš:)




10 flashcards

Pytania - Otázky




10 flashcards

Zwroty grzecznościowe - Zdvořilostní fráze




17 flashcards

Ludzie - Lidé




28 flashcards

Czynności - Aktivity




17 flashcards

Nieprzetłumaczalne - Nepřeložitelné




8 flashcards
---