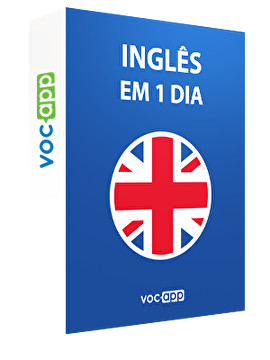 Inglês em 1 dia
Aprenda palavras iglesas básicas
Conheça a língua de Winston Churchill e Queen Elizabeth!
Não se preocupe com a pronúncia inglesa graças ao nosso leitor
Aprenda as expressões mais úteis em inglês
Sign up for free
This course is 100% free. We want to show you how fast & easy you can learn with us.
10 palavras em 60 segundos - 10 words in 60 seconds




10 flashcards

Isto já conheces:) - You already know that:)




10 flashcards

Perguntas - Questions




10 flashcards

Expressões de cortesia - Courtesy phrases




20 flashcards

Pessoas - People




28 flashcards

Atividades - Activities




28 flashcards

Intraduzíveis - Untranslatable




19 flashcards
---