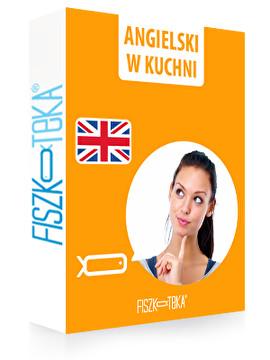 Angielski w kuchni
Poznaj słownictwo użyteczne w kuchni i przy gotowaniu!
Poznaj przepis na słynną brytyjską Trifle!
Jedziesz na wyspy? Ten kurs pomoże Ci przetrwać w supermarkecie!
Przekonaj się jak na ziele angielskie mówią Anglicy.
Zacznij rozumieć przepisy Jamiego Olivera bez słownika!
Sign up for free
This course is 100% free. We want to show you how fast & easy you can learn with us.
Owoce - Fruits




37 flashcards

Warzywa - Vegetables




38 flashcards

Czasowniki - Verbs




25 flashcards

Sprzęt kuchenny - Kitchen appliances




18 flashcards

Napoje - Drinks




13 flashcards

Przyprawy - Spices




35 flashcards

Smak - Flavour




10 flashcards

Standardowe dania brytyjskie - Typical british dishes




11 flashcards

Trifle krok po kroku - Trifle step-by-step




14 flashcards
---